The FinTech boom continues to gather steam. We are now observing some fairly seismic transformations taking place across virtually the entire cross section of the finance industry, as machine learning, blockchain, big data and many more innovations disrupt incumbent IT infrastructure that's associated with increasingly antiquated business models.
What's more, this disruption even extends to the compliance division. And in a big way. It's an area that is on the cusp of being radically modernized by a handful of key technologies. And while the regulatory space has been no stranger to tech over the last few decades, recent years have seen a pronounced acceleration in its adoption. Indeed, application of the oft-used -techsuffix couldn't be more fitting to the regulatory space these days.
Enter RegTech…
What is RegTech?
In the wake of the 2007-09 financial crisis, the global banking and finance industry moved decisively in favour of stronger regulation, with Dodd-Frank, Basle III and MiFID II just some of the landmark legislation that was introduced in the ensuing years.
As the powers that be have continued to demand stronger layers of consumer protection, transparency requirements for financial firms have become ever more stringent, more voluminous, and more complex. In fact, some might even be finding it all a little too complex. As Boston Consulting Group recently observed:
The global volume of regulatory revisions banks must monitor is now a staggering 200 per day on average, three times more than it was in 2011;
Financial penalties imposed for non-compliance since 2009 had reached $345 billion by the end of last year.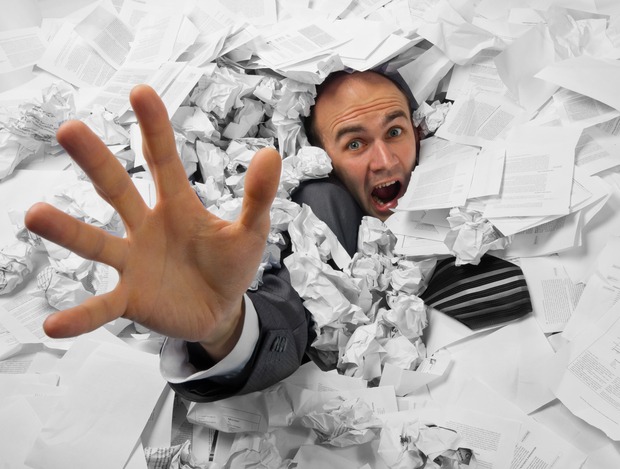 The fiscal year for 2017, moreover, saw the SEC alone issue 754 enforcement actions and return a record $1.07 billion to harmed investors. Thomson Reuters, meanwhile, found that over a third of financial firms spend at least one whole day every week tracking and analyzing regulatory change.
And it looks as though this burden is only going to get heavier for firms going forward. Advisory firm Duff Phelps expects regulatory costs for financial institutions to more than double over the next 5 years. Firms currently spend around 4% of their revenue on compliance – by 2022, that could rise to 10%.
That's where RegTech comes in. Combining a range of new and often inter-related technologies, RegTech is making the process of being in compliance with the expanding regulatory universe significantly easier for financial firms.
Specifically, RegTech aims to:
lower the cost of being in compliance;
simplify the compliance process through greater automation and standardization of regulatory processes, thus reducing the resources expended through manual labour;
enable efficiency gains, which in turn promotes flexibility and growth for firms;
help firms to proactively identify risks in a timely manner, thus resolving issues much earlier.
As a result, firms can maintain their controls in a simpler, more cost-effective manner. RegTech helps them to understand their responsibilities and obligations more easily, interpret and process vast amounts of information/data, and achieve a level of scalability that existing infrastructure is simply unable to do.
How is RegTech Changing Finance?
RegTech companies are now cropping up at a considerable pace, providing software-based solutions to overcome a slew of new regulatory challenges. Deloitte suggests that these solutions currently fall into five broad categories:
Compliance– enabling real-time monitoring and tracking of current and upcoming regulatory requirements;
Risk Management– detecting compliance and regulatory risks, assessing risk exposure and anticipating future threats;
Identity Management and Control– facilitating counterparty due diligence and Know Your Customer (KYC) procedures, as well as boosting anti-money laundering (AML) and anti-fraud screening/detection capabilities;
Regulatory Reporting – enabling greater automation and more real-time capability when reporting to regulators;
Transaction Monitoring– providing solutions for monitoring transactions in real-time, as well as auditing.
Why RegTech is Important
Compliance costs are set to continue rising dramatically over the next few years. At the same time, less than 17% of firms have implemented a RegTech solution according to research by CB Insights, which it in turn attributes mostly to "legacy infrastructure, strained resources, and a changing regulatory landscape".
As such, the scope for growth in RegTech is massive. Digital market research firm Juniper Research pegs spending on RegTech solutions at over $76 billion by 2022 (from just $10.6 billion in 2017), which equates to a whopping 48% average growth rate over the next five years. And as a proportion of overall regulatory spending requirements, RegTech's representation will skyrocket from 4.8% to 34.4% over the same period.
Ultimately, the likely growth of RegTech over the next few years will make it every bit as essential as its more headline-grabbing siblings within the FinTech ecosystem. Indeed, RegTech solutions are alreadyproving a vital accelerator for firms in meeting heightened regulatory expectations.
Of course, underpinning this revolution is the rapid advancement in the technologies themselves. Without such startling development during the last few years, none of the solutions would be able to solve the regulatory challenges in the way they are doing today.
Indeed, in our next piece, we will look more closely at some of the most popular forms of technology currently being utilized by the RegTech universe.