Sales funnels are a key way to boost business, focused on the customer. According to financial expert Winnie Sun, "a marketing funnel is an opportunity for your audience to buy, and less as your opportunity to sell."
Sun is a contributor to Forbes, CNBC, and Good Day LA. She is one of the financial industry's most sought-after professionals. She talked about the merits of funnels with marketing entrepreneurs Rachel Pedersen and LaTisha Styles.
Pedersen owns a marketing agency and a marketing university online.
"I've built funnels for myself and clients, but I mostly build funnels for my companies," she said. "Our business's funnels have done several million dollars. They're super powerful.
"My favorite way to explain a funnel is that it's a series of landing pages that bring someone through the stages of a real-life sales funnel," Pedersen said. "These stages are branding, awareness, lead generation, sales and upsells."
Styles is a speaker and coach who "loves funnels. I help my clients create highly converting webinar sales funnels."
Each of the entrepreneurs has favorite books, tools, and resources that have helped them craft marketing content.
"Practice by learning," Sun said. "I love learning from those who do it well. There are so many successful marketers who are generous with their knowledge and willing to share their craft. I love supporting them."
Styles' mentors include ClickFunnels co-founder Russell Brunson.
"I also really like books on marketing psychology," she said. There's "Influence: The Psychology of Persuasion" by Robert Cialdini and "Positioning: The Battle for Your Mind" by Al Rise.
Pedersen prefers reading books and listening to podcasts:
According to Styles, a marketing funnel is a way to build the know, like and trust factor, going beyond statistics and numbers to build relationships.
"Simply put, a marketing funnel is an online version of a traditional in-person sales funnel," Pedersen said. "It's a series of landing pages that walk your prospect through the phases of awareness and sells. It gives the ability to upsell."
The ultimate goal of a marketing funnel is to make the sales process easier, according to Styles.
"Whether it's a webinar, social media post or blog, a good marketing funnel makes the 'Yes' that much easier," she said.
For Sun, funnel marketing is vastly more attractive than going door to door.
"Funnel marketing is more effective than buying a list of leads," she said. "As a person who used to cold-call, I know how inefficient that process is and how frustrating it is for both parties involved."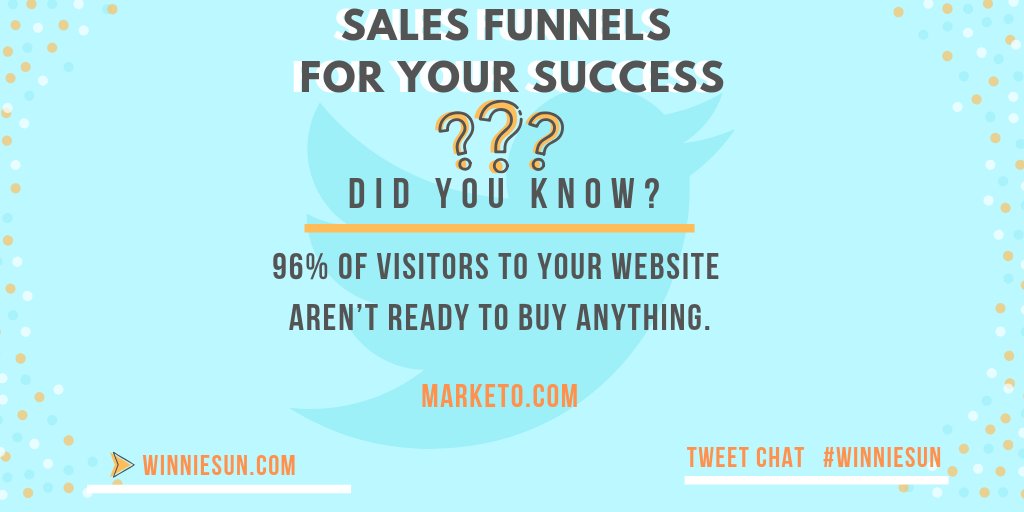 As Pedersen explained, funnel marketing brings prospects to the business.
"It allows people to raise their hand and say 'Yes' before you ever follow up," she said.
Styles feels success depends on combining efforts.
"Funnel marketing and hiring a salesperson go hand in hand," she said. "However, buying a list is not as strong as creating your own."
Strategy planning precedes setting up the first sales funnel. Pedersen gives three things to know:
Who your ideal customer is.
What your ideal customer wants.
What your ideal customer needs.
"Sell them what they want," she said. "Give them that and what they actually need. It is different from products to services. The difference is the warming sequences of ads and content pre-funnel."
Styles advises to start with an offer and work backward from there.
"So many people try to start with the front of the funnel and waste time on content without a clear path to a sale," she said. "Selling a product, the funnel might be shorter than if you are selling a service. Yet, it still needs to provide value."
A funnel can help in varying degrees to entice and invite a target audience to become clients.
"In our financial business, every relationship starts with trust," Sun said. "It would be important to convey that message online."
Styles prefers to use video to invite clients to work with her particularly through her YouTube channel.
"I don't ever try to convince people within a funnel," Pedersen said. "If you're trying to still convince them within the funnel, it's over.
"Instead, the funnel is about presenting the solution to the problems they have," she said. "If it fixes the problem, they're in."
A good business foundation should already be built before even considering using marketing funnels.
"Your business, process, and skill should be at the highest, professional level before you market it," Sun said. "You need to be really good at what you do. Otherwise, no amount of marketing will help."
Pedersen recommended these tools and software for setting up a sales funnel:
"If you need more help with funnels, check out my Four-Step Email Funnel to Get Coaching Clients," Styles said.
Among marketing services, Sun favors tools such as Twitter, Instagram, Facebook, and LinkedIn.
"I would love potential clients to come to our website and contact us to set up an exploratory meeting," she said. "That's the first step and heart of the business.
"It's all about learning where your potential clients are," Sun said. "For our business, we've learned that our audience is evenly spread on the multiple social media channels. Wealthy, dynamic, successful investors understand that it's important to be everywhere."
Pedersen takes lessons from those who are excellent at getting attention: Taylor Swift, Mario, Marshall Mathers, Halsey, Kylie Jenner and Wendy's.
Marketing funnels and search engine optimization can work together and independently.
"One can definitely be used without the other," Pedersen said. "I'm not an expert in SEO, but it's never a bad thing to have SEO on a funnel."
She added they work together especially if created on a platform that supports solid SEO strategies such as WordPress.
Autoresponder messages also work well – with certain cautions.
"Ask yourself, what resonates with you?" Sun said. "Do you prefer mostly text? I don't. I much prefer a video and simple text instead of something long and text-heavy."
Pedersen reminded marketers to speak a common language.
"Talk how your market talks," she said. "If they use emojis, use emojis. If they like to double space after a period, do that. Don't be scared to match the tone of your market."