"July 21, 2022 at 8:30 AM EDT – Amazon and One Medical Sign an Agreement for Amazon to Acquire One Medical
Amazon will acquire One Medical for $18 per share in an all-cash transaction valued at approximately $3.9 billion, including One Medical's net debt. Completion of the transaction is subject to customary closing conditions, including approval by One Medical's shareholders and regulatory approval. On completion, Amir Dan Rubin will remain as CEO of One Medical."
The news brought to the forefront the discussion around concierge. It has undoubtedly boomed with covid – healthcare systems got overwhelmed and patients everywhere opted for virtual-first. If pictures speak a thousand words, we will let the graphs and tables below speak further.
1) Direct Vs Concierge – From a non-profit called Zaggo:
2) Healthcare Costs Continue Increasing Faster Than Income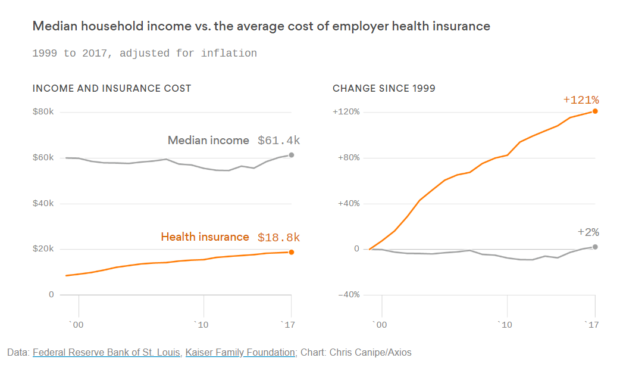 3) Increasing Dearth Of Healthcare Professionals, Especially Primary Care Physicians
4) Concierge Continues Attracting Dollars – A snippet of some of the many companies racing to provide on-demand healthcare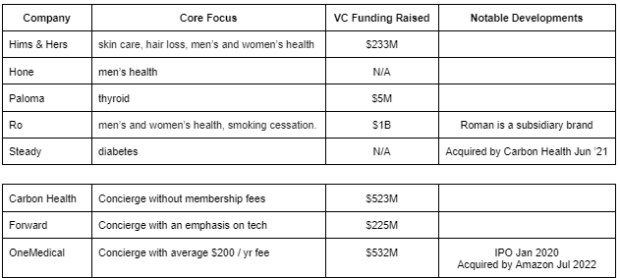 5) The Open Questions
Can concierge truly provide better care and right away over the current model bloated with paperwork and large bills? Can it do more preventive/true healthcare rather than today's world of emergency / sickcare? Can it actually be affordable to the general? At Tau we believe the answers to these questions are where the opportunity lies. The promise is huge: value-based, virtual-first, on-demand. So are the pitfalls: become a bandaid over our broken healthcare system serving but the well-to-do.
---
Originally published on "Data Driven Investor," am happy to syndicate on other platforms. I am the with 20 years in Silicon Valley across corporates, own startup, and VC funds. These are purposely short articles focused on practical insights (I call it gl;dr — good length; did read). Many of my writings are at https://www.linkedin.com/in/amgarg/detail/recent-activity/posts and I would be stoked if they get people interested enough in a topic to explore in further depth. If this article had useful insights for you comment away and/or give a like on the article and on the Tau Ventures' LinkedIn page, with due thanks for supporting our work. All opinions expressed here are the authors'.