The Ocado Group plc (LSE: OCDO) is an interesting company to watch because it leads to the robotization of retail. In fact, I think Ocado is one of the few companies that could challenge Amazon's online retail dominance in the United States.
To elaborate, Ocado is a British technology and logistics company that operates a grocery delivery service in the United Kingdom. As a grocer Ocado is tiny, Reuters estimates it controls 1.3% of the UK grocery market.
However, Ocado's automation and robotics technology are among the most advanced in retail. Specifically, Ocado designs and builds giant customer fulfillment centers (CFCs), in which swarms of robots pull and pack groceries.
Ocado is Robotizing Grocery
Ocado operates three CFCs, including one in Hatfield, England, that supports 150,000 orders a week.
Moreover, Ocado's CFC1 in Hatfield, Hertfordshire, has been operating since 2001. Thus, Ocado is one of the most experienced companies in retail robotization. A second CFC in Dordon, England supports 180,000 orders a week.
The Ocado Smart Platform (OSP) at the Ocado CFC3 in Andover operates up to 1,000 robots. The robots work together on a grid the size of a football field. Interestingly, Ocado claims the robots can pull and pack a grocery order of 50 items in five minutes.
The Smart Platform uses a combination of artificial intelligence (AI), predictive analytics, and agile processes to operate the robots. The Smart Platform needs all of those capabilities because the CFC3 contains 50,000 grocery times.
Plus, the Andover CFC is the size of three football fields. Additionally, Ocado is constructing the CFC4 in Erith which it claims will be the largest automated grocery warehouse in the world.
Can Ocado Robotize Grocery?
Ocado is attracting a lot of attention and support in the grocery business.
Ocado and the American grocery giant Kroger (NYSE: KR) plan 20 CFCs in the United States. The first two US CFCs are already under construction in Florida and Ohio. Importantly, Kroger owns 6% of the Ocado Group plc.
In addition, Ocado is exploring partnerships with Swedish grocer ICA, Canada's Sobey's, and France's Group Casino to build CFCs, The Financial Times reports. In the United Kingdom, Ocado is partnering with clothing and luxury food retailer Marks & Spencer (M&S) to launch a grocery delivery service.
Marks & Spencer will pay Ocado £750 million ($1 billion) for a joint venture, Reuters reports. M&S will finance the new grocery service with a £600 stock issue and 40% dividend cut.
In exchange, M&S will own 50% of a joint venture with Ocado. The joint venture will trade on UK exchanges as Ocado.com, Reuters claims. Reuters expects the Ocado.com stock to launch by 2020. Unfortunately, Reuters did not say if Ocado will deliver Marks & Spencer's non-grocery products.
Ocado has Grocery Experience
Impressively, Ocado has extensive experience in the grocery business. In fact, Ocado has been delivering groceries in the United Kingdom since 2000.
Moreover, 36% of Ocado's sales are private label products, Kantar Worldview's Fraser McKevitt estimates. To clarify, the grocer owns a private label product so it makes more money by selling it. In particular, a retailer pays the product's maker less for private label products.
Hence, Ocado has a potentially lucrative and scalable business model. Notably, analysts think retailers; like Aldi, that specialize like in private label brands are the future of groceries. Aldi is one of America's fastest-growing grocers operating 1,600 stores in 35 states.
Similarities between Ocado and Amazon  
Ocado has some similarities to Amazon. Like Amazon, former investment bankers formed Ocado.
In fact, the company's three founders, including CEO Tim Steiner are Goldman Sachs (NYSE: GS) veterans. Jeff Bezos worked for Bankers Trust and hedge fund, D. E. Shaw & Co before starting Amazon (NASDAQ: AMZN).
In addition, Ocado like Amazon is staking everything on high-tech fulfillment centers. For instance, Amazon ships products made by other companies through its fulfillment centers as Ocado does.
Plus, Amazon is a major player in retail and logistics robotics. For instance, Amazon owns the robotics company Kiva. Amazon uses over 15,000 robots at its fulfillment centers in the United States, Designboom claims.
Finally, Ocado has a high stock price and market capitalization. For instance, Ocado shares were trading at £1,430 ($1,104) on 24 April 2019. In addition, Ocado had a market cap of £9.827 billion ($7.59 billion) on that day.
Meanwhile, Amazon traded at $1,919.44 (£1,482.88) a share on 24 April 2019. Plus Amazon had an incredible Market Capitalization of $944.594 billion (£729.75 million) on the same day.
Does Ocado Make Money?
Mr. Market likes Ocado's growth potential, but value investors will ask does it make money?
Financial numbers indicate Ocado is losing 2018. Specifically, Ocado reports an annual gross profit of £547.5 million ($708.68 million) on yearly revenues of £1.598 billion ( $2.07 billion) for 2018. However, Ocado reported a negative operating profit of -£33 million (-$42.72 million) for 2018 thus Ocado lost money.
In addition, Ocado reports a loss of -£44.4 million (-$56.98 million) for 2018. On the other hand, Ocado reports £142.9 million ($184.97 million) in cash from operations and net cash flow of £128.4 million ($166.20 million) in 2018.
Is Ocado the New Amazon?
Thus Ocado generates cash but loses money, like Amazon used to do.
For instance, Amazon reports an operating loss of -$74 million (-£54.85 million) and a net loss of -$241 million (-£241 million) for 2014. However, Amazon records an operating cash flow of $6.482 billion ($5.01 billion), a financing cash flow of $4.432 billion (£3.42 million), and a free cash flow of $1.949 billion (£2.56 billion) for 2014.
In another similarity, Ocado keeps cash from its operations like Amazon. Specifically, Ocado reported £410.8 million ($531.74 million) in cash and equivalents on 2 December 2018. In comparison, Amazon recorded $17.416 billion (£13.45 billion) in cash and short-term investments on 31 December 2014.
Additionally, Ocado's cash like Amazon is growing substantially over time. For instance, Ocado had $150 million ($194.16 million) in cash and equivalents on 3 December 2017. Thus, Ocado's cash nearly tripled in a year.
Meanwhile, Amazon reported $12.447 billion (£9.64 billion) in cash and short-term investments on 31 December 2013. Moreover, Amazon's cash and short-term investments grew to $17.416 billion ($13.45 billion) in 2014, $30.986 billion (£23.94 billion) in 2017, and $41.250 billion (£31.87 billion) in 2018.
Hence, like Amazon, Ocado could accumulate a lot of cash. Amazon has far more cash because Ocado operates in one much smaller country – the United Kingdom.
Will Ocado Make Money in America?
The United Kingdom had a gross domestic product (GDP) of $2.622 trillion in 2017, while the United States had a 2017 GDP of $19.39 trillion in 2017, Trading Economics estimates.
However, Ocado is entering the American market with the help of Kroger. Statista estimates US grocery sales were $617.17 billion in 2018. Moreover, US Statista projects US grocery sales will grow to $623.321 billion in 2019 and $628.183 billion in 2020.
Theoretically, Ocado could generate revenues of $8.166 billion a year if its share of the US grocery market is like its UK share. To explain, Ocado's share of the British grocery market is reportedly 1.3%.
On the other hand, Ocado will have to share its US profits and revenues with Kroger. However, these profits and revenues could be considerable.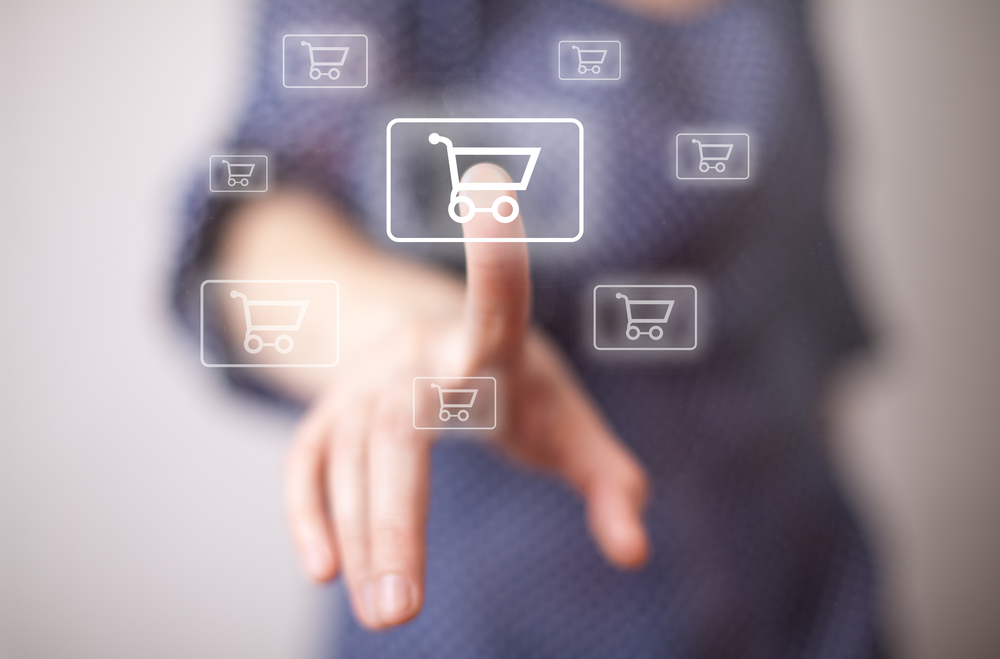 Will Kroger Help Ocado Conquer America?
Notably, Kroger is America's largest operator of standalone grocery stores. Specifically, Kroger operates 2,764 supermarkets under several names and 38 food production facilities in the United States.
However, Kroger was the second largest U.S. grocer in sales volume in 2016, the United States Department of Agriculture (USDA) calculates. Oddly, America's largest grocer is the giant discount store operator, Walmart Stores Inc. (NYSE: WMT). The USDA estimates Kroger had sales of $96.9 billion, and Walmart sold $136.2 billion in groceries in 2016.
However, Kroger's revenues are falling, Kroger records revenues of $121.162 billion for 2018, down from $122.662 billion for 2017. Hence it is easy to see why Kroger is interested in opportunities like delivery and grocery fulfillment.
Notably, Kroger already offers grocery delivery by the American company Instacart at over 1,600 of its stores, Supermarket News reports. In addition, Kroger operates two delivery services of its own. For instance, ship.kroger.com allows customers to have groceries dropped on their doorsteps.
However, Kroger has limited financial resources despite its size. For instance, Kroger records cash and short-term investments of just $429 million on 2 February 2019. Hence, Kroger will need Ocado's help to ramp up its online grocery delivery.
In addition, Kroger and Ocado could partner with American department store operators like The TJX Companies (NYSE: TJX) or Nordstrom (NYSE: JWN) to expand their operations beyond grocery. Both TJX and Nordstrom are growing but they face intense competition from Amazon.
Can Ocado Compete with Amazon?
Ocado is taking a serious risk by entering the hyper-competitive US grocery market. Moreover, by joining with Kroger Ocado will compete with Amazon and Walmart on their home turf.
Amazon, in particular, is making an aggressive push into groceries. For instance, Amazon purchased the well-liked; but money-losing, upscale U.S. grocer Whole Foods Market. Additionally, Amazon is expanding its Prime Now, Prime Pantry, and Amazon Fresh grocery services in the United States.
Finally, there is speculation Amazon could buy or open another grocery chain in the United States. Hence, Kroger is partnering with Ocado to counter Amazon's entry into its business.
It will Take Years for Ocado's American Adventure to Pay Off
On the other hand, I think Kroger is the right partner for Ocado because it has the resources and experience to take grocery delivery mainstream in the United States. In particular, Kroger already dominates grocery market in several American cities including Los Angeles, Denver, and Dallas.
However, it will be years before Ocado's American adventure pays off. To explain, Amazon demonstrates it takes years for online retailers to make serious profits on their investments.
Is Ocado a Safe Investment?
Thus, I think Ocado's US operations will not generate money until 2023 at the earliest.
Conversely, Amazon's experience shows Ocado and Kroger could generate large amounts of cash in the US grocery market. Thus, Ocado and Ocado.com could be good long-term growth stocks but not immediate moneymakers.
Moreover, there are serious risks to robotic fulfillment. For instance, a fire destroyed Ocado's Andover, Hampshire, CFC2, in February 2019, the BBC reports. The BBC claims the fire destroyed 10% of Ocado's order fulfillment capacity.
Despite the fire, I think Ocado has the potential to be a major player in retail, groceries, robotics, AI, fulfillment, and logistics. Those seeking a low-profile long term growth stock should investigate Ocado Group plc (LSE: OCDO).