Let's start off with a quick recap of the Cryptocurrency market before I set out to discuss the issues relating to this edition of the Crypto Diaries. After a couple of weeks of consolidation below the previous highs, the digital assets are breaking out to the topside. Bitcoin looks poised to touch the $10K psychological barrier soon. Apart from the bullish price action, there were some important developments last week which deserve a mention & a discussion on their impact in the Cryptoverse so let's get started.
Global Coin
The rumors have been simmering ever since I wrote about it earlier this month. Finally, after keeping its secretive Project Libra under the wraps for the most part of 2018, the social media giant registered a fintech firm dubbed Libra Networks LLC, in Geneva (Switzerland) – a platform that would offer services in emerging technologies – most notably digital payments. Back in February 2018, WhatsApp payments feature was introduced in the Indian market by the parent company Facebook to tap into the biggest remittance receiving country in the World ($70 billion) with over 200 million WhatsApp users currently (of the 1.5 billion worldwide). This was perhaps the first phase of the long-term digital payment feature that FB wanted to introduce across its entire ecosystem. Creation of blockchain group within the company followed by a reversal of bans on Cryptocurrency ads soon after that defined the trajectory of things to come.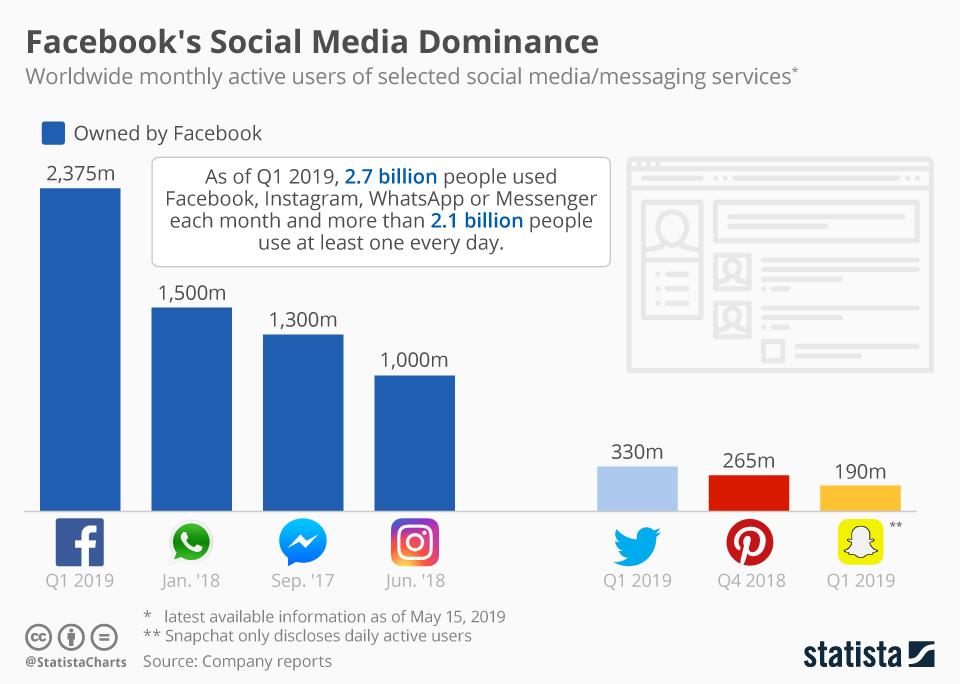 As 2019 rolled in and Facebook acquired its first blockchain startup, the rumor strengthened after a report by Wall Street Journal stated that FB is seeking $1 billion in investment for its proposed stable coin. More recently, the BBC reported that Facebook is finalizing plans to launch its cryptocurrency in about a dozen countries by Q1 2020. According to the report, internally referred Global Coin is slated to be tested by the end of 2019. Mark Zuckerberg has been pretty active covering all the bases of launching such a venture. Here's how…
Zuckerberg met Bank of England Governor Mark Carney last month to discuss the risks involved & opportunities such a project presents. In addition, FB has also consulted U.S Treasury officials to seek regulatory clarity.
Talks with Western Union – biggest Fiat money transfer company in the World was aimed at figuring out how to find cheaper & faster ways for the unbanked to send & receive money.
There are also reports of Facebook talking to online merchants to accept its digital currency and charge a lower transaction fee.
The social media giant has apparently also met with U.S's major exchange Coinbase & Gemini exchange – a regulated trust company owned by Winklevoss twins – Zuckerberg's arch-rivals & sworn enemies and the owners of regulated stable coin the Gemini Dollar.
And as mentioned before Facebook is trying to rope in VC Mogul Tim Draper & two of the biggest online merchants (Visa & Mastercard) as possible investors in the project.
Pretty evident from all these endeavors that Facebook is not just looking for a digital payment mechanism for the active daily 2.1 billion users across its platforms but a liquid, tradeable and secure digital currency that can be used beyond its own ecosystem in the real world and for online transactions. While the success of Project Libra could mean a huge step forward for the adoption of Cryptocurrencies, challenges remain for Facebook in the form of regulatory hurdles at home & abroad. More importantly, would people be willing to trust their money with a company which only a year ago couldn't secure their data?
TON Network
Encrypted messaging service Telegram it planning to launch its TON (Telegram Open Network) sometime in the third quarter of 2019. The project is one of the most successful ICOs ever, raising $1.7 billion last year. The platform has gotten pretty big, really fast with its popular messaging service & a huge user base of 200 million. The introduction of the TON network with its own native token GRAM will provide high-speed scalability while hosting decentralized applications as well. GRAM is also expected to be listed on major exchanges like Binance, Huobi, and OKEx. Other messaging Apps like  Kik, Line & Kakao have also introduced their own native tokens to provide all in one service to their users within their ecosystems. These Techfins have set up a one-stop shop for their user base within their ecosystems which provides them a loyal clientele & brand recognition.
Brave Browser
The blockchain-based Brave browser is a nifty addition to the software suite to access the internet. HTC's blockchain based phones now come shipped with the browser. I had decided to download & use it to see it worked the way they claimed last time I wrote about it back in December 2018. Procrastination got the better of me & I kept delaying the decision till I came across it again in the 'Coinbase Learn to Earn' where you could receive $7 worth of its native BAT (Basic Attention Token) tokens just for downloading the browser— you can also earn XLM, ZRX & ZEC after completing some learning exercises. It was a lazy Sunday afternoon so I decided to give it a shot & guess what, it was one of the best download decisions I ever made. The Browser has made my life so much easier especially on the Windows machine, where other browsers would slow down drastically with all the cookies, unwanted ads & trackers etc.
The most visible difference was the speed of access on web sites. I liked it so much that I even installed on my iMac. Among other notable features of speed, blocking ads & trackers and enabling private tabs, the browser is reportedly testing a new tipping feature for the social media platform Twitter. The same Brave rewards program which lets you earn BAT tokens for viewing the ads would let you tip your favorite content producer on Twitter. When you open Twitter in the desktop version of the Brave browser, you will see a special tip button on each tweet which can be used to send the tip directly to the author, which would appear in their Brave Rewards account within minutes. The browser is definitely worth a try & if you are a Coinbase customer, earn some BAT tokens while giving it a shot.
Just before I sign off… another good news for the Crypto adoption came in the form of World's largest Telecom provider AT&T announcing the acceptance of Bitcoin as a form of bill payment via the BitPay App. Time to open up those crypto wallets & put them to use.
Email 📭| Twitter 📜 | LinkedIn 📑| StockTwits 📉 | Telegram 🔗