In recent years, data-driven tools have been nothing short of revolutionary for the healthcare sector. With smart, IoT-powered health tech, patients with chronic conditions now have more control over their day-to-day care and health outcomes than they ever did before. Providers, for their part, can utilize blockchain-supported EHRs to improve all aspects of patient care and optimize provider efficiency. We have seen a rise of chatbots and virtual assistants, advancements in big data analytics, and increased utilization of telemedicine and digital health aides. Today, doctors can even apply the data they collect to create medical solutions that are tailored to a patient's unique genetic information, allowing them to better diagnose, track, and treat our ailments.
Data is driving us towards a future where improved health outcomes, more precise insights, and better care — if we're prepared for it.
According to a recent report conducted by the International Data Corporation and sponsored by Seagate Technology, healthcare data is on track to experience a compound annual growth rate (CAGR) of 36% by 2025. This increase is significantly larger than the rate for data within the financial services sector (CAGR 26%) or the media and entertainment industry (CAGR 25%).
As the researchers write: "Providers are taking advantage of greater intelligence being built into diagnostic equipment and patient devices that can collect patient data, upload it to the cloud or a centralized datacenter for analysis or diagnosis, and then receive instructions or recommendations based on the patient's specific needs." Care providers are — and should be — taking advantage of available technology to improve patient outcomes and treatment precision.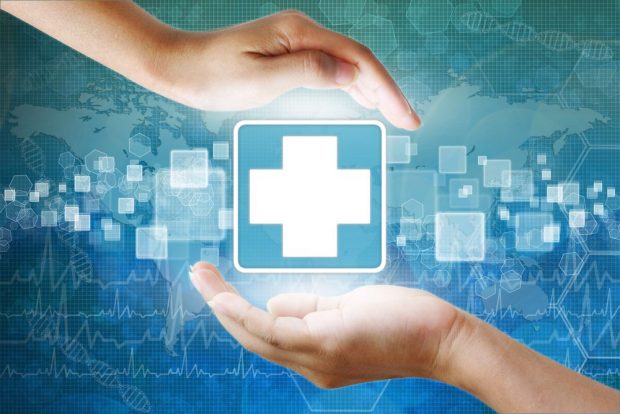 Ironically, however, while the technical possibility for and interest in cutting-edge tools is well-established, the healthcare sector's readiness to support data-driven systems is not. The same IDC study also gave the industry a score of just 2.4 out of five on their Data Readiness Condition (DATCON) index, noting that healthcare had considerable "room for improvement" when it came to optimizing the use of its data. For illustration: in the study, almost 60% of respondents in the health care sector reported that their organization either had yet to implement a blockchain strategy or lacked one altogether.
This poor score isn't all that much of a surprise. As one writer for Health IT Analytics puts the matter, "IT investment in healthcare is among the lowest of all industries. As a result, IT departments have difficulty catching up with data management challenges, let alone investing in advanced architectures, edge computing, robotics, and other necessary technologies."
It's true — the above report indicates that roughly 40% of healthcare organizations lack employees with the technical skillsets necessary to create data-forward protocols and frameworks. This absence is problematic because it means that many provider groups do not have the technical support they need to deliver on the potential that cutting-edge tech so clearly holds for patients and providers. In some cases, organizations may not even understand how to find — let alone apply — the patient data that they already have.
The clear knowledge gap isn't the only barrier to data optimization in the health care sector. Minimal EHR interoperability, for example, stands as a significant problem for care providers and patients alike. Because care organizations typically have diverse data collection and organization systems, sharing information across providers can be difficult to the point of expensive, time-consuming impossibility.
For doctors, the challenge of integrating data-driven solutions into daily practice can take a professional and mental toll. According to a report published in a 2017 issue of the Canadian Medical Association Journal, "many attempts to bring data analytics or other information technology into health care have created a large data entry burden for physicians. This had led to high-profile mistakes, physician burnout, and general dissatisfaction with the tools."
Creating a cross-organization, functional database is, as of now, out of reach — but it may not be in the future.
A standard of data-driven medicine is on the horizon. As matters stand, we have access to the data-fueled tools care organizations need to provide precise and high-quality, but no organizational framework to collect, manage, and use the data those tools require. Private equity, however, may be able to help.
While there isn't much that private equity investors can do to help individual practices embrace a data-forward approach to care, they can make a more expansive difference in the industry by investing in digital health tech companies that can provide the platforms care organizations need to manage their data.
As analysts for McKinsey recently wrote of the market, "burgeoning digital needs translate into significant opportunities for healthcare technology providers, companies that provide technology-enabled solutions for healthcare industry players […] Especially attractive [to private equity investors] are ones that can become platform providers—entities that create and maintain the basis for data exchange, analytics, and user engagement."
Such investments would be highly beneficial for the sector as a whole; however, the advantages for the investors are evident, as well. According to McKinsey, healthcare tech companies tend to be valued at over 17 times their earnings — a figure much higher than the average (14.9 times earnings) for the industry. Analysts further report that some particularly well-managed healthcare tech companies have performed even better than those averages, exiting at 23 to 25 times their earnings before interest, tax, depreciation, and amortization (EBITDA).
If private equity investors can fund these platforms and encourage widespread use, care providers will be well-positioned to take full advantage of the data they collect. Once they do, the health care sector will be able to fully-integrate cutting-edge advancements as they come, rather than just making do with outdated tech and falling short of its achievement potential.