Excited to announce our investment alongside TI Platform, Sequoia, Accel India, Wing Ventures, Initialized Capital and YC in the $175M series C of Drip Capital which offers trade financing focused on SMEs in developing markets. Tau Ventures is an AI-first fund in Silicon Valley investing primarily in seed but we occasionally take later bets when we see immense promise. We are investing in US / Canada but in exceptional cases will consider a deal outside, Drip being the second one. The company was founded in 2018 and impressed us with (1) a strong need, (2) building an execution-focused team, and (3) creating a differentiated product.
1) The Need
Trade finance is an age-old paper-based industry dominated by banks that focus on large, established corporate customers. Today, however, small businesses account for 40% of international trade but still remain neglected by banks. Indeed we see Drip's competition as overwhelmingly the status quo i.e., the global banking infrastructure. We see three significant barriers to entry — lending has high capital requirements (equity plus debt), these are customers that are equally slow to adopt or switch, the market is vast and big enough for multiple winners.
2) The Team
CEO Puskar Makewar is an engineer who worked in fintech, consulting and investments before going to Wharton for his MBA. There he met his cofounder Neil Kothari who was also trained as an engineer, with significant experience at Wall Street. Seven years later, the team is just about 200 people with about 150 based in India, 20 in the US, and the rest in other geographies.
3) The Product
Drip is using technology to re-build core parts of the international trade finance infrastructure and make the underwriting and financing of international B2B transactions seamless for small businesses. They focus on approving applications within seven working days to exporters located anywhere in India and increasingly in other parts of the world. Drip will also work with a new company on non-recourse export factoring, where their approval is based on current sales volumes and your potential for growth. There are no collateral requirements in such cases. They can overall provide a maximum of 80% finance on net invoice value, subject to internal credit approval. As you might imagine, all of this generates massive amounts of data, which is a plus within Tau's investment thesis.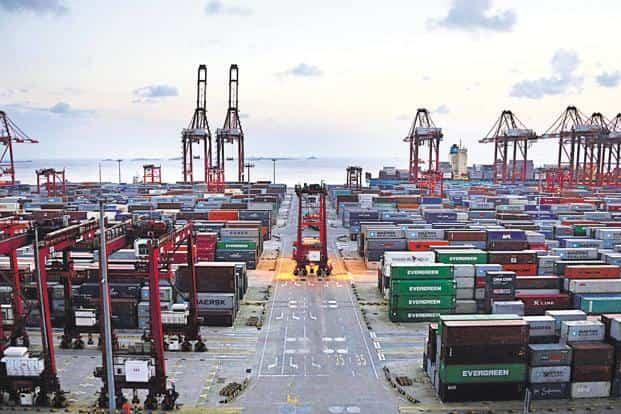 We are honored and excited to be part of Drip Capital's journey, using technology to solve a big problem. More at https://www.dripcapital.com.
---
Originally published on "Data Driven Investor," am happy to syndicate on other platforms. I am the Managing Partner and Cofounder of Tau Ventures with 20 years in Silicon Valley across corporates, own startup, and VC funds. These are purposely short articles focused on practical insights (I call it gl;dr — good length; did read). Many of my writings are at https://www.linkedin.com/in/amgarg/detail/recent-activity/posts and I would be stoked if they get people interested enough in a topic to explore in further depth. If this article had useful insights for you comment away and/or give a like on the article and on the Tau Ventures' LinkedIn page, with due thanks for supporting our work. All opinions expressed here are my own.