The transformation of this small fishing village in the middle of the Arabian desert about 30 years ago to a major business hub and go to tourist destination for millions of people has been nothing less than phenomenal. The oil money was intelligently invested in creating a world-class architecture & transportation infrastructure for a futuristic city with near zero business taxes. While its oil rich neighbors dabbled in frivolity, Dubai transformed itself into an oasis in the middle of the Arabian desert! Today, Dubai is a cultural, tourist & business hub not just for the Middle East but a go-to destination globally, for all those reasons. Dubai is also getting ready to host the much talked about Expo 2020, but I am here to talk about something even more ambitious that this Arab emirate is planning to accomplish – To become the World's First Blockchain government by 2020. Smart Dubai initiative is a public-private partnership to create a smart city with a seamless experience for its citizens & an efficient city government powered by blockchain technology. By doing so, the initiative also identified following as some of the other benefits of forming a blockchain powered city government.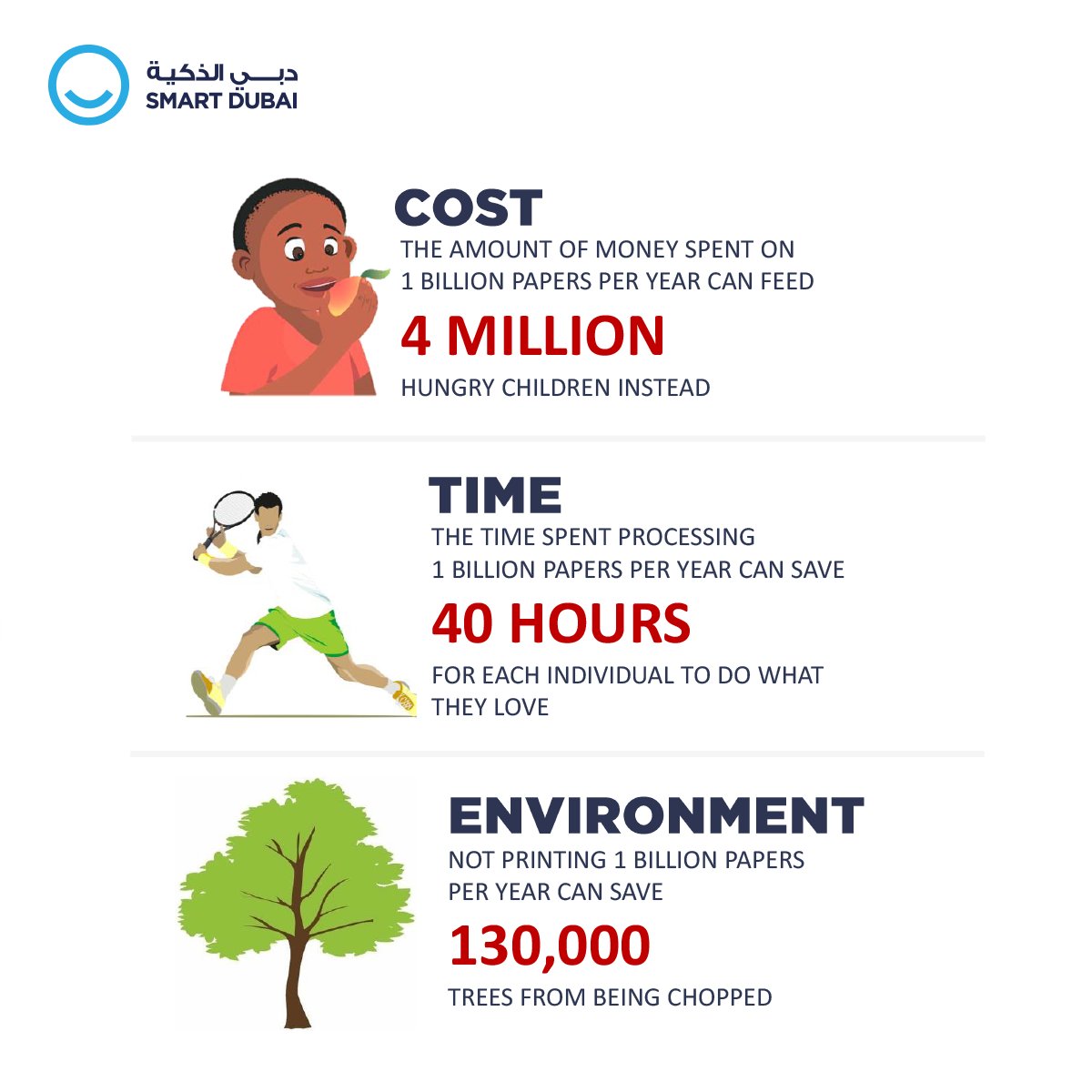 The city is a very technology conscious jurisdiction which has already tested an autonomous flying taxi, enrolled the first Robot in Police service back in 2017 & is one of the very few states who have a minister in charge of Artificial Intelligence who was also appointed late last year. The City-state is getting ready for yet another transformation – digitizing of all it services including visa applications, bill payments & license renewals which account for more than 100 million documents each year. All these records will now be securely transacted using a blockchain. Dubai wants to make good on its nickname "City of the Future' by investing heavily in this venture and the team at SDO (Smart Dubai Office) are confident of completing the project well before time. Some of more than 20 use cases identified for this project have already become operational e.g land registry transactions. Dubai's government has roped in the services of IBM and Consensys as their technology partners to further their goals defined in the Smart Dubai initiatives.
#SmartDubai continues to grow through the horizon of success as they launch the "Payment Reconciliation and Settlement" System today, developed in collaboration with #Dubai Department of Finance as a #Blockchain-powered upgrade to its financial system. pic.twitter.com/fESbFBuKpj

— Digital Dubai دبي الرقمية (@DigitalDubai) September 23, 2018
The most significant development in this regard happened recently when the retail payment app DubaiPay was blockchain-enabled in a joint effort between the SDO & Dubai's Department of Finance (DoF). DubaiPay platform supports 40 government & non-government agencies collecting $35 million in 2017 alone. The new system would enable the platform to settle & record the transactions in real-time. Current settlement procedure is cumbersome & time-consuming with the physical reconciliation of the payments resulting in 45 days of settlement time and a processing fees. The first phase of this real-time processing system is being piloted by two of the government departments – namely Dubai Electricity and Water Authority (DEWA) & the Knowledge and Human Development Authority (KHDA) processing over 5 million transactions on the decentralized ledger. According to an announcement after the release, other government agencies like Dubai Police, the Roads and Transport Authority, Dubai Airports, Dubai Customs & Dubai Municipality etc. will be on-boarded the new DLT platform soon.
Earlier in the year, Dubai Tourism had announced an overhaul of their current system by introducing a blockchain based virtual marketplace, Dubai's Roads and Transport Authority announced a vehicle management system to be released in 2020, while the largest bank in Dubai had also launched a blockchain based project to counter check fraud. Also in April, the Prime Minister of UAE launched the UAE Blockchain Strategy 2021 which rests on four pillars of residents happiness, government efficiency, advanced legislation, and global entrepreneurship. All these ventures and the Smart Dubai initiative has received international recognition & praise for its ambitious blockchain endeavor, which continues to take big strides towards the adoption of emerging technologies.
Stay in touch: Twitter | StockTwits | LinkedIn | Telegram| Tradealike